OTAC Solutions
OTAC Holderless Card
SSenStone's OTAC Holderless Card provides safer and easier user authentication necessary for card issuance and activation through the card registration process based on the dynamic OTAC algorithm that changes in real time.
Pain points
Recently, the use of NFC-based mobile payment such as Samsung Pay and Apple Pay is increasing, and many card companies are actively encouraging the use of mobile cards, including introducing mobile-only cards or giving penalties for issuing physical cards. However, both users and credit card companies spend a lot of time and money in issuing or registering new physical cards. A new solution that can reduce time and economic costs while improving user convenience and security is needed.
- Complex and cumbersome card issuance and registration process
The process of issuing and registering a new payment card is complex and cumbersome. From filling out an application form for card issuance, qualification screening, to receiving and registering a card, users have to spend considerable time and effort. Sunk costs from call centre operations which guide the production and issuance of cards by banks and card companies, and the cost of card delivery are also challenges.
- Despite the increase in mobile payments, demand for physical cards remains high
The use of mobile finance is increasing day by day due to the digital transformation of the financial service industry and COVID-19. According to the Global Findex 2021 database, two-thirds of adults worldwide now make or receive a digital payment, with the share in developing economies increasing from 35% in 2014 to 57% in 2021. However, more than half of consumers worldwide still prefer using physical payment card to using cash or a digital wallet when making in-person purchases (53%), CompoSecure has revealed.
Solutions
SSenStone's OTAC Holderless Card can provide an efficient card issuance platform by enabling easy user authentication and registration by simply tapping a real card equipped with OTAC algorithm to a mobile device.
Blank card without card number and holder
The OTAC Holderless Card is provided in the form of a blank card without a card number and holder, so you will grant user rights according to your needs and easily register and use the card. Individuals or businesses can apply for a blank card or receive a large quantity in advance, then activate the card through a simple mobile registration process.
Streamlined card registration and activation process
Users can easily register a new or additional card simply by tapping the OTAC Holderless Card on their mobile device. If you select Holderless Card registration in the financial company app or your company's own app to which SSenStone's OTAC SDK is applied, and tap the card, the OTAC generated in real time is sent to the server to verify the card number and then activate the card. Users neither have to fill out complicated paperwork to get a new payment card when applying for the first time, nor have to wait for a long time to receive a card. Even if you lose your card, you can register a new card and use it without any cumbersome procedures. In addition, even when additional card registration is required, such as a family card, you can easily register it straight away.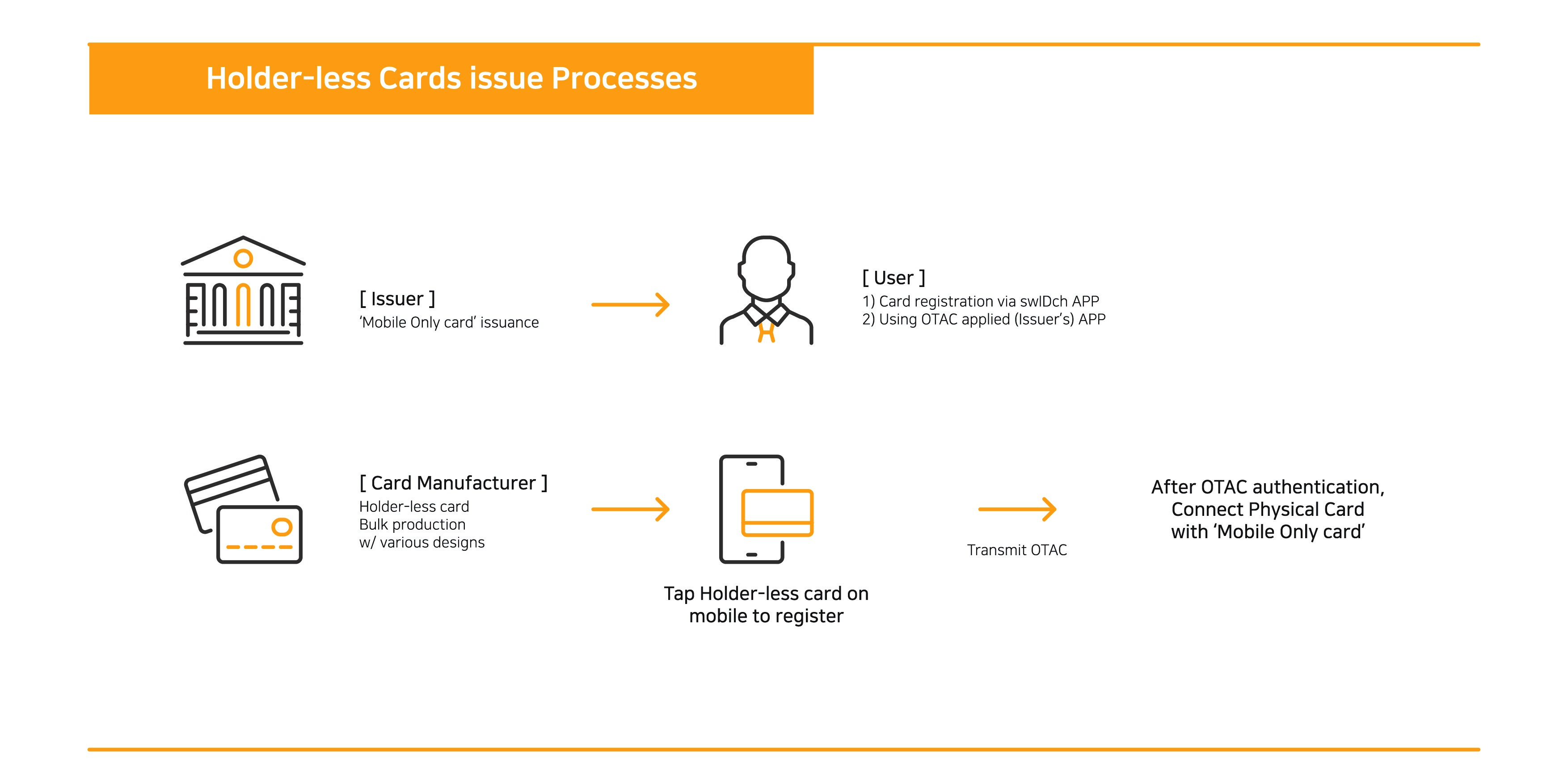 Benefits
SSenStone's OTAC Holderless Card, which enhances user convenience through quick and easy card registration, can grant and manage levels of authorisation to each user, such as corporate cards and family cards, so you can effectively save resources for managing cards shared by multiple people.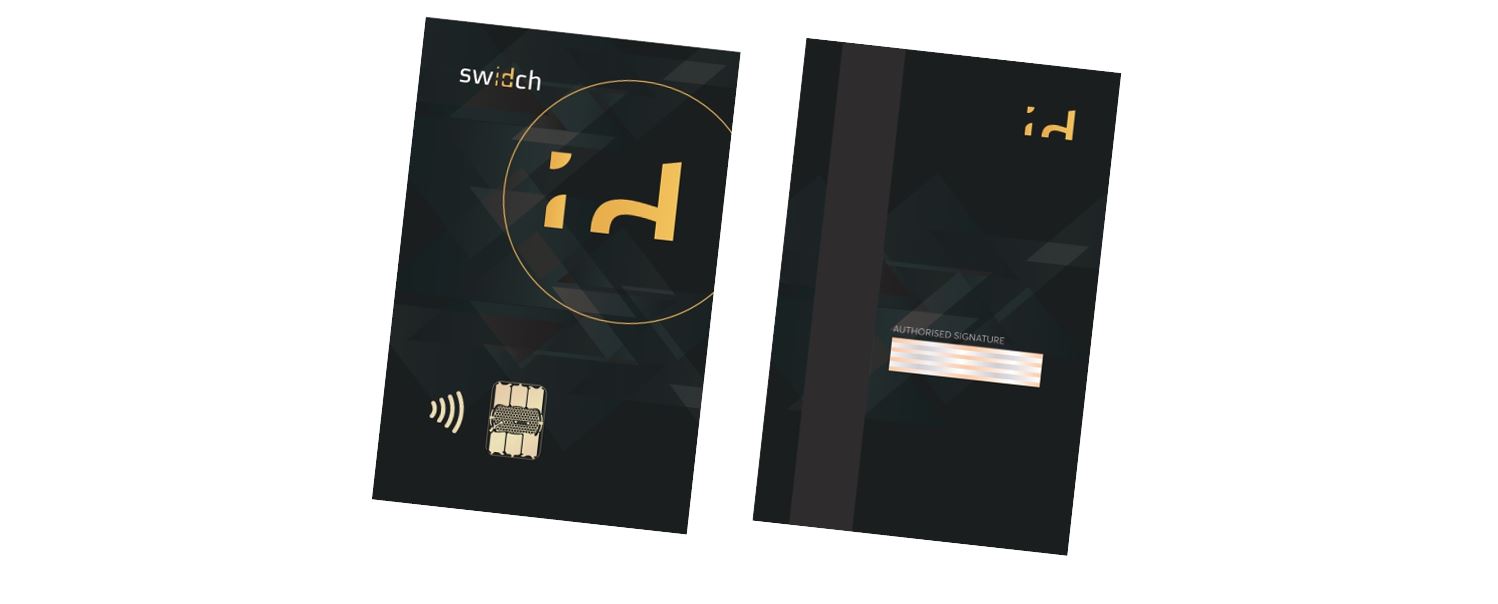 Time and economic cost reduction
Users no longer have to go to the bank for card issuance, wait at work or home for a card to arrive, and do not have to enter their personal information to register. Card companies can also save various management resources and costs that were used to manage existing cards, such as issuing new cards and handling lost cards. Also, card manufacturing costs will be reduced by omitting the card customization production process for each customer, producing blank cards in bulk.
Enhancement of User Convenience, Satisfaction, and Customer Loyalty
Users no longer have to suffer from the inconvenience of time-consuming card issuance and registration procedures because users can activate their physical card immediately by simply tapping the physical card on their mobile device after first issuing a mobile card. Through streamlined process improvement, banks and credit card companies can expect to provide efficient financial services that enhance both user convenience and satisfaction, as well as increase customer loyalty.
Maximization of the efficiency of corporate card issuance and management
Using the OTAC Holderless Card, you can reduce the existing hassle of issuing and managing individual corporate cards for each employee, and set the card limit and expiration date according to your needs. Businesses have a large number of unregistered blank cards, so even if additional card registration is required, such as lost cards or issuance of new cards, new cards can be registered quickly and easily.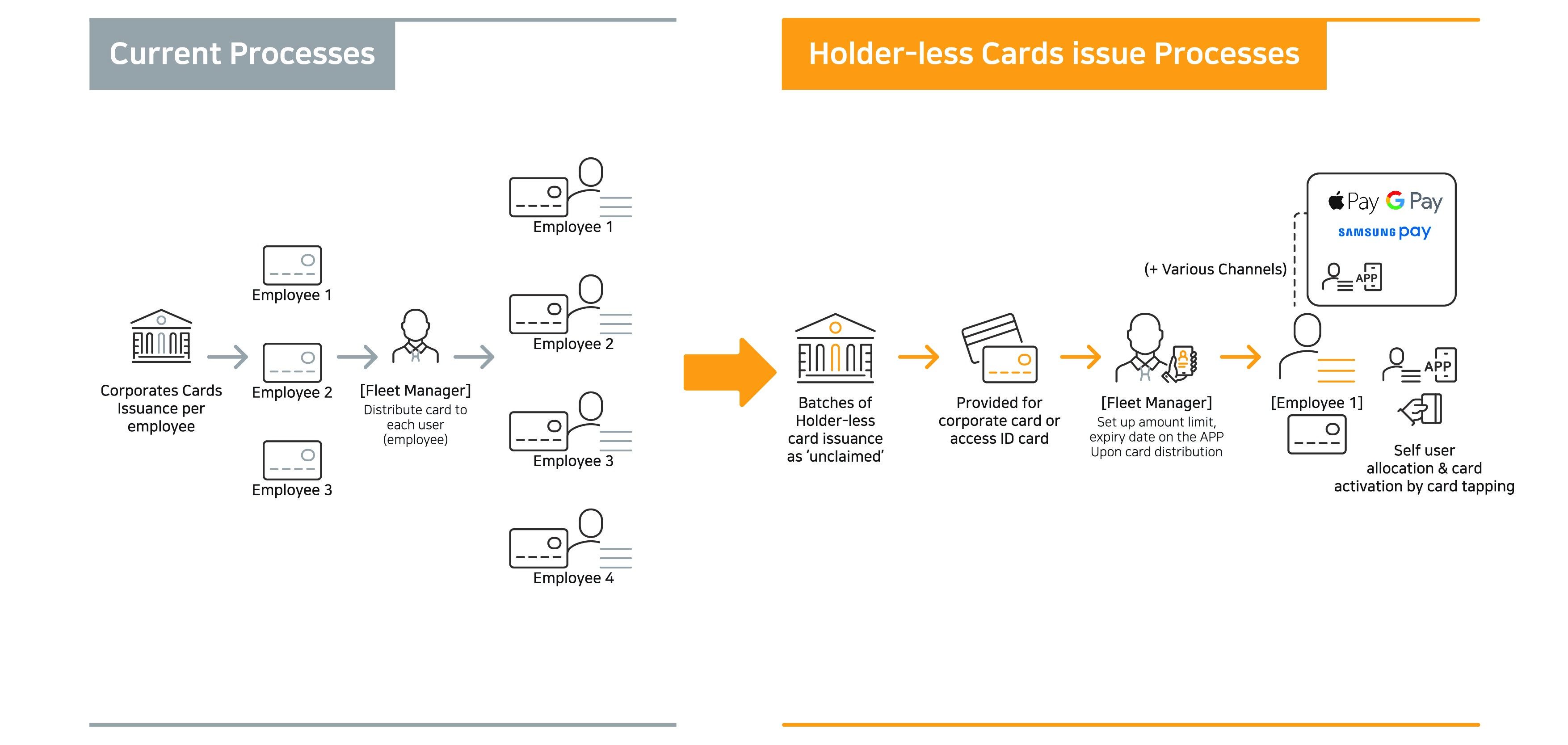 Generation of additional revenue by linking various functions
If you use SSenStone's OTAC Holderless Card, you can also expect to generate additional revenue by linking various functions. It can be extended to functions such as physical access cards and web login by utilizing the already embedded OTAC algorithm. Furthermore, it is possible to add various functions such as new card designs or reward card capabilities, or to generate additional revenue through marketing activities such as collaborative design promotions with partners.
Why OTAC
OTAC, developed by SSenStone, is the original technology that provides all of the following features at the same time.
OTAC is a dynamic code, which means the code keeps changing. As a result, you don't need to worry about any leak of your personal information, such as your card details, because the codes must have already been changed when others try to use them.

The network connection is NOT necessary at all for generating OTAC.

Reducing an authentication stage that requires the network connection directly means there are fewer gateways for the hackers to access our personal information.

Moreover, this feature enables users to authenticate even when they are in networkless environments, such as on the plane, underground, rural or foreign areas.

swIDch can guarantee that the code never duplicates with anyone at any given moment.

There is NO chance of someone else having the same code.

The users or their devices can be identified with the code alone.

Once OTAC has been generated, providing OTAC alone is already fully sufficient to identify the user as the code is unique.

It means, you can forget about the bundles of static information including IDs and passwords.

The University of Surrey, one of the leading global cyber security companies in the UK, conducted OTAC algorithm analysis and academic verification of SSenStone. For the full text of the thesis, please visit the University of Surrey website and download the report.
Contact Us
Improve your authentication environment and
make your service reliable with SSenStone!
Inquire now.
5F, 329, Cheonho-daero Dongdaemun-gu, Seoul, Republic of Korea
Contact below if you have an urgent inquiry.
Korea Office (SSenStone)
5F, 329, Cheonho-daero Dongdaemun-gu, Seoul, Republic of Korea (02622)
Tel : 02-569-9668 | Fax : 02-6455-9668
im@ssenstone.com
UK Office (swIDch)
swIDch Ltd Office 176, 1st Floor, 3 More London Riverside, London SE1 2RE
Tel : 020-3283-4081
info@swidch.com